Our name "From the little fairy forest" was born in 2006, at that time only with the breed Maltese.
The passion and love for the breed Great Dane has always existed.

We live with our Feenwald family pack on the North Sea, right outside the gates of Sylt in the beautiful town of Niebüll.
Our property has a total area of 14,000 square meters with a pond, our dogs have no limits and can let off steam anywhere on the site.

Our goal is to pay close attention to health and longevity,
to promote and improve the characteristics of the breed, to remain true to the traditional standard of the Great Dane.
Our dogs are successfully exhibited within the FCI National & International.

We were able to draw our own healthy, long-lasting line through our regular female Peppy and we enjoy our dogs every day.
Our successes with our Feenwald dogs include countless CACs and excellent ratings, DDC and VDH Champion,
World Winner Show 2012 a third placed bitch, 2017 two first placed bitches, CRUFTS 2016 yearling Winner,
Croatia Champion, Belgian Champion, Dutch Champion, European Champion, German Winner 2016,
National Winner title bitch and male, Clubiseger Netherlands, Club Winner Switzerland, The European Winner Youth...

Our Breeding From the small fairy forest we lead over the Great Danes Club 1888 eV.
with International kennel protection card from the FCI / VDH, we have the permission to $ 11 of the local veterinary office.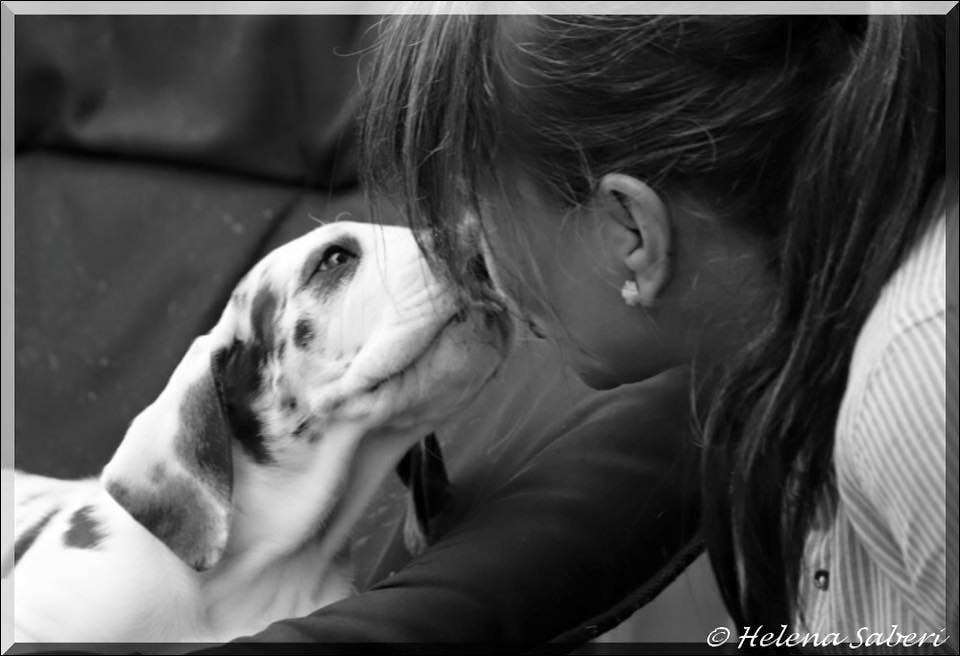 "Dogs come into our lives to stay.
They do not go away when it gets difficult, and also,
when the first intoxication has passed, they will see us
always with exactly that expression in the eyes.
They do that until their last breath.
Maybe because they see us from the beginning as what we really are
are: faulty, imperfect people.
People who chose them anyway.
A dog decides once for the rest of his
Life. He wonders if he's really old with us
would be. He just does it.
His love, once we have earned it, is absolute.

(Picasso)

Your DOGGES From the little fairy forest